Battle on ice for Czech Republic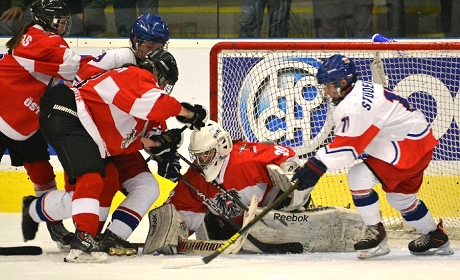 The Czech team was better in the first two periods and got a one-goal lead, but in third period there were some penalties and Austria was back in the game and evened the score. The game turned into a real battle on ice then, in which the Czechs took the lead back in with less than four minutes remaining and held it until the end.

Czech Republic
2:1

Austria
Periods: 0:0, 1:0, 1:1
Czech Republic: Peslarova – Tejralova, Laskova, Herzigova, Fialova, Flachsova, Horalkova, Hudeckova – Krizova, Mrazova, Kaplanova – Polenska, Studentova, Holesova – Ledlova, Vanisova, Pribylova – Bukolska, Povova, Vonkova – Manhartova.
Austria: Marchhart – Wittich, Hybler, Fazokas, Hummel, Schneider, Kainberger, Hausbereger, Hammerle – Meixner, Altmann, Kantor – Grascher, Weber, Beiter Schwarzler – Vlcek, Brunner, Ullrich – Volgger, Hanser, Lopez.
Goals and assists: 22. Ledlova (Laskova), 57. Polenska (Laskova, Tejralova) – 48. Kantor
Shots on goal: 38:25 (12:6, 16:9, 10:10).
Penalties: 8:9. PP goals: 2:0. SH goals: 0:0.
Referees: Ariano-Lortie – Stratton (both CAN), Inoue (JPN). Attendance: 1524.
Photogallery
Game report
Game started militanty, first better chance had in second minute Maixner but she didn´t get the puck behind Peslarovas back. After this Czech team made some pressure but it haven´t end up with goal. Czech team had few attempts in four on four game but none of them was successful. After touched shot had Marchhart first problems but she eventually caught the puck. Even though Czech team was more active the score was even after first period.
First chance in second period had Czech team after fast getaway followed by powerplay which was succesful, shot from the blue line from Dominika Lásková was touched by Aneta Lédlová and ended in net. Martina Vonková was in good chance few seconds after goal but she hit only the goalkeeper.
Dominance of Czech team was even bigger after the goal. Huge chance had Denisa Křížová in the middle of the game but she couldn´t put the puck in the goal. Great pressure came in powerplay four on three in second half of second period but even after this score hasn´t changed. Clear goal chance had Tereza Vanišová in fast breakaway but her backhand handle blocked Marchhart. The score wasn´t changing in second period again.
Austria started very well third period and made some scoring chances, but Peslarová paid good attention. Austria then had big oportunity to even the score when they played in powerplay five on three but Klára Peslarová showed her qualities and Czechs stayed in the lead. Austrian pressure eventually lead to goal. In four on four play scored Ester Kantor after messy situation in front of Klára Peslarová. Czech team could také the lead back after amazing shot in powerplay five on three, whole arena thought it was goal but the puck hit the beam from below. Czech team took the lead back three minutes before end of third period in powerplay when Dominika Lásková found Alena Polenská and her shot brought the lead back for Czechs. Team Austria tried to play with empty net but Czech team guarded their lead and so they have six points from two games.
"We haven´t seen Austria team for two or three years so we didn´t knot what to expect. We calm down when we shot two or three goals but we didn´t so we were a bit nervous and we started to make unnecessary fouls," said Czech captain Alena Polenská.
Reactions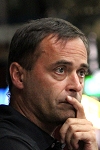 Jiří Vozák (Czech Republic): It was very tough game and girls reached the bottom. In the begining of third period came some fouls and we recieved a goal and we didn´t play our hockey. Fortunately we made and we have a second win.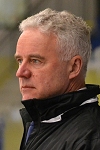 Pekka Hämäläinen (Austria): The major aspect was team spirit. We were fighting but it wasn´t enough. Some mistakes also happened and too much penalties and that is not the way to win this game. We have to learn.
Games
Short news
Best players of WWC
12.04.2014
- The Directorate of the 2014 IIHF Women's World Championship has determined the best players of the whole tournament. As the best goalie was named Klara Peslarova from the Czech Republic, as the best defender was awarded Silje Holos from Norway. Her teammate, Andrea Dalen, was named as the best forward.
U-15 game today!
11.04.2014
- The Women's World Championship has a day off, but Meo Aréna in Přerov will still be busy An international exhibition game in the women's U15 category will be played between the
Czech Republic
and
Hungary
. The game starts at 18:15.
Official programs!
09.04.2014
- During the game between the Czech Republic and Norway, a kiosk with official programs will again be on display. You can buy one and get some very interesting tournament information.
New website launched
23.01.2014
- The official website of the IIHF Women´s World Chapmionship Dvision I, Group A has just been launched. The Tournament will take place in Prerov´s ice hockey arena between the 6th – 12th of April, 2014.
Tournament schedule
23.01.2014
- The games schedule was published on the official website of the upcoming Women´s World Championship Division 1, Group A.
Facebook
WCH partners