Denmark destroy France with 5 goals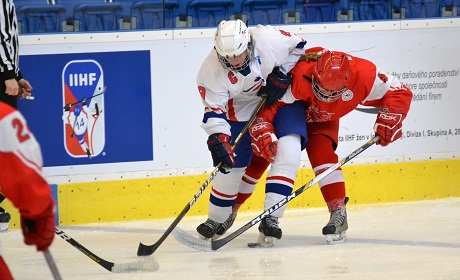 Thursday´s first game was played between Denmark and France. Denmark took a quick lead and then added a second goal. France scored just once but Denmark didn´t allow any surprises. They added two goals in the end and they won easily, 5-1.

Denmark
5:1

France
Periods: 1:0, 1:0, 3:1
Denmark: L. Jensen – Frandsen, Gregersen, Densing, Jakobsen, Jacquet, S. Jensen, Langsager – Russel, Persson, Asperup – Henriksen, Weis, Hansen – M. B. Nielsen, N. Jensen, Olausson – Glud, Soendergaard, K. L. Nielsen.
France: Baldin – Locatelli, Gendarme, Goncalves, Lager, Bouetz, Parment, Leclerc, Ridde – Duvin, Allemoz, Baudrit – Fohrer, Passard, Bouche – Escudero, Jouanny, Cuasnet – Obre, Vix, Rihet
Goals and assists: 3. Russel (Asperup), 23. Jakobsen (Weis), 52. Jakobsen, 59. Weis (Jakobsen, Henriksen), 60. Olausson (Jakobsen) – 50. Allemoz (Escudero)
Shots on goal: 31:25 (12:6, 11:10, 8:9).
Penalties: 8:6, plus Gregersen (DEN) misconduct. PP goals: 2:0. SH goals: 0:0.
Referees: Glenn (USA) – Stratton (CAN), Visala (FIN). Attendance: 148.
Photogallery
Game report
First match of Thursday was played between teams Denmark and France. Team France still had small chance on winning Women's World Championship Divison I, so they prepared very well and fight for every opportunity for scoring.
In first period we saw many power plays but nobody used them. Team Denmark then made big pressure and they scored. Emma Russel stayed alone before the crease, she fight for puck, shot over the goalie pads and Denmark took a lead. In the rest of first third we saw nice, fast hockey but no more goals.
Second period was played also in quick tempo. Team Denmark had good start and they added second goal. Josefine Jakobsen was appeard before net and she scored with fast backhand shot. Denmark then had lots of scored opportunities but Caroline Baldin made many important saves and she still hold France's chances for win.
Third period offered nice hockey and a few goals. At first, France cut down the score after Marion Allemoz's precise wrist shot. But Denmark took a two- goals-lead back. Beautiful solo action ended with Josefine Jakobsen's fast forehand trick shot. Team France tried to tied the score but they hadn't got luck. Denmark then played power play, they made pressure and added two goals. First shot Michelle Weis, the second added Maria Olausson.
Reactions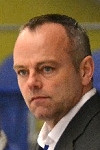 Denis Larsen (Denmark): I think that this match was very hard. We know that France is good we've seen them on this tournament. My players were good prepared. We have lots of confidence from yesterday's match again Slovakia, so we prepared and they did what they had to do. We still have to chance to win so we'll watch tonight's match, Czech against Slovakia.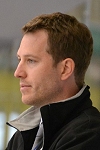 Gregory Tarle (France): I'm not satisfied with this match, because we lost chance for win this division. We've played good game yesterday but today that was bad. We didn't score in power plays, so that is deciding moment of this match. Our target was kept this division and we did it. We'll try win this division next year.
Games
Short news
Best players of WWC
12.04.2014
- The Directorate of the 2014 IIHF Women's World Championship has determined the best players of the whole tournament. As the best goalie was named Klara Peslarova from the Czech Republic, as the best defender was awarded Silje Holos from Norway. Her teammate, Andrea Dalen, was named as the best forward.
U-15 game today!
11.04.2014
- The Women's World Championship has a day off, but Meo Aréna in Přerov will still be busy An international exhibition game in the women's U15 category will be played between the
Czech Republic
and
Hungary
. The game starts at 18:15.
Official programs!
09.04.2014
- During the game between the Czech Republic and Norway, a kiosk with official programs will again be on display. You can buy one and get some very interesting tournament information.
New website launched
23.01.2014
- The official website of the IIHF Women´s World Chapmionship Dvision I, Group A has just been launched. The Tournament will take place in Prerov´s ice hockey arena between the 6th – 12th of April, 2014.
Tournament schedule
23.01.2014
- The games schedule was published on the official website of the upcoming Women´s World Championship Division 1, Group A.
Facebook
WCH partners